Regular price
Sale price
£20.99 GBP
Unit price
per
Sale
Sold out
In stock.
Back in stock Monday 11 September 2023
Our Choc Sea Salt Keto Bars are a recovering carboholics dream packing only 2.9g of Net Carbs these bars are simply made with Almonds, Sunflower Seeds, Cacao, Sea Salt, some natural vanilla flavouring and a little chicory root fibre.
They are gluten free, vegan-friendly, high in fibre and made with 100% Natural ingredients.   
INGREDIENTS

Almonds, Sunflower Seeds, Chicory Root Fibre, Cacao, Natural Vanilla Flavouring, Sea Salt
NUTRITIONAL INFO (PER UNIT)

Energy (kcal) 175
Fat 12g
of which Saturates 2.1g
Carbohydrates 4.2g
of which Net Carbs* 2.9g
of which sugars 1.4g
Fibre 14g
Protein 4.8g
Salt 0.21g
NUTRITIONAL INFO (PER 100g)

PER 100G (Single bars are 40g)
Energy (kcal) 436
Fat 31g
of which Saturates 5.2g
Carbohydrates 10g
of which Net Carbs* 7.3g
of which sugars 3.4g
Fibre 35g
Protein 12g
Salt 0.53g
Share
View full details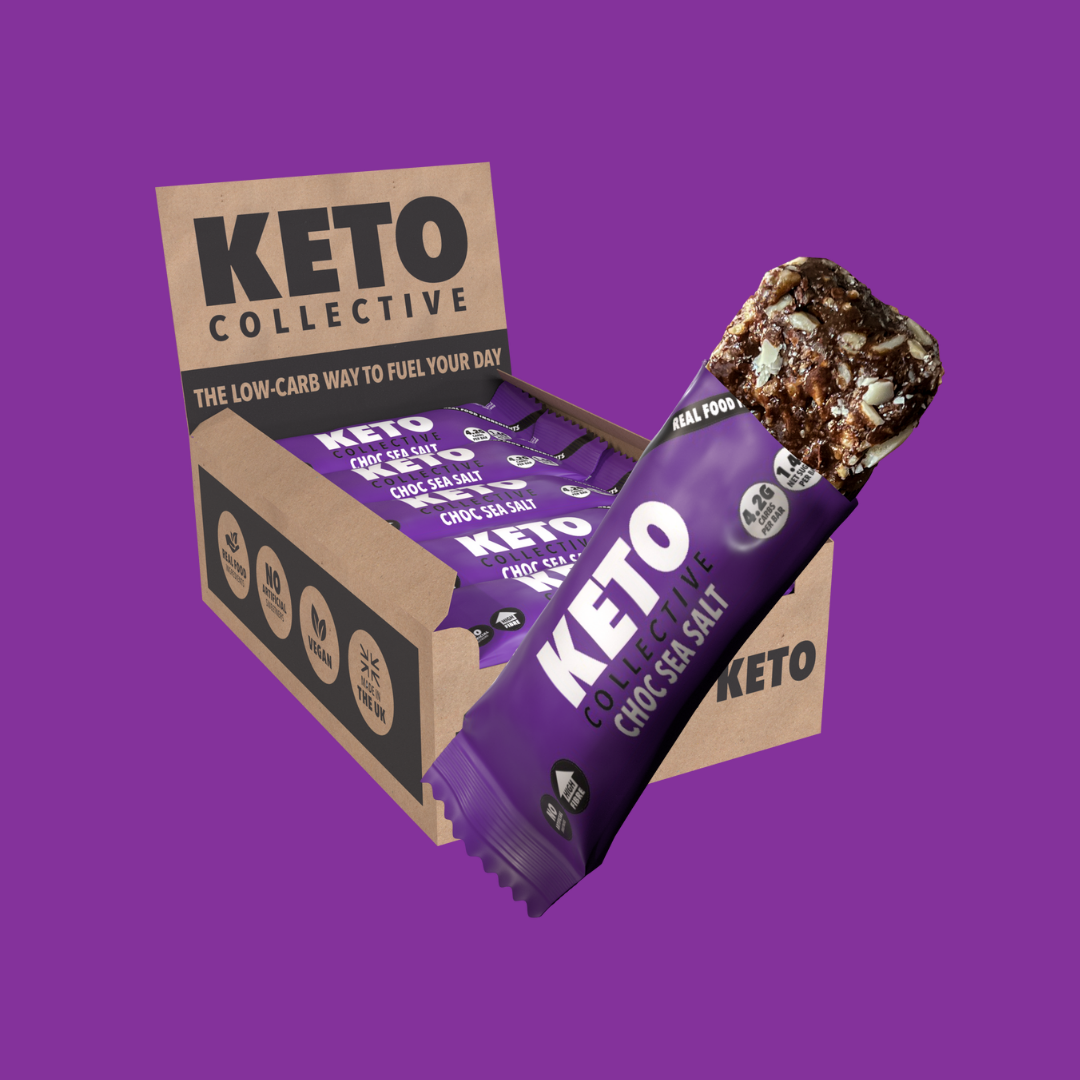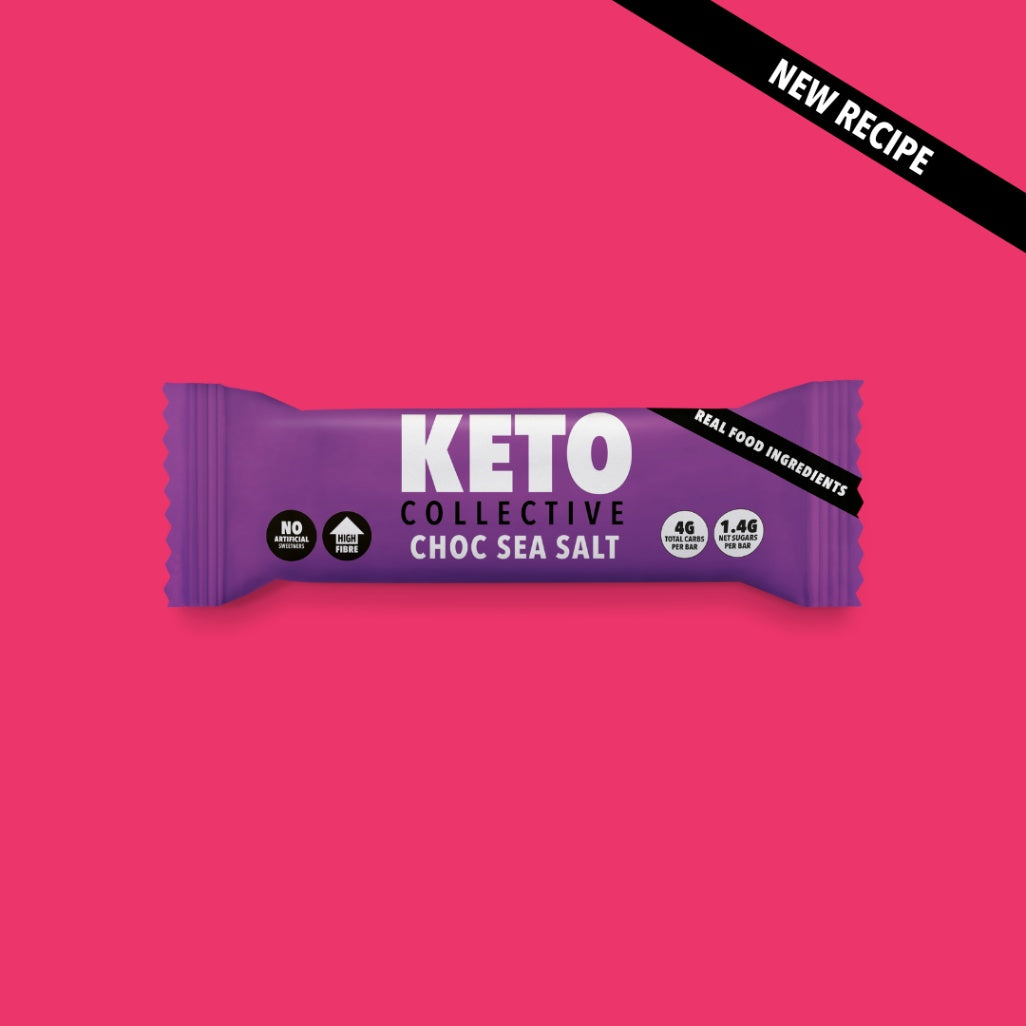 NET IMPACT CARBS
These are carbohydrates digested and absorbed by the body.
All our products contain chicory root fibre, which has a natural sweetness and provides no digestible carbohydrates.
Chicory root fibre is mostly fibre, with a small amount of short chain carbohydrates.  
These carbohydrates have been deducted to calculate the net impact carbs.